Do's and Don't When Preparing Your First Nursery
If you are expecting new member to the family, chances are your head is spinning with all of the things you need to do to prepare! Whether it be narrowing down the perfect name for your little one or buying enough diapers to get you through the first week, you may be feeling overwhelmed. But take a deep breath, because we're here to help make one of your tasks easier: decorating the nursery.
When trying to design the nursery of your dreams, you realize quickly that there's a lot more to a room than just looking pretty for you and your baby. Unfortunately, Aesthetics definitely take second place when it comes to safety, functionality and comfort of a nursery. This particular type of room makeover is unlike other rooms and can get overwhelming very fast, especially for first time parents. If you need a bit of help, here are three do's and don'ts of nursery designing that you need to know apart from the basics:
DO choose a specific theme
Having a specific style or theme when you design a baby's nursery will make decorating easier. You can opt for safari animals, Disney or planet themes. Gender neutral, colour themed nurseries are also good choices if you don't know the sex of the baby yet. Narrowing down your theme or colour choices can help achieve a well put-together space.
Photo via www.besomada.net
Photo via rilane.com
Photo via www.homedit.com
DO use safe paint and materials
Use only lead and VOC free paint that doesn't emit strong odors or fumes. If you are going to be putting decals or stickers on the wall, make sure that they are non-toxic and out of reach of the baby's grasp. For the nursery floor, it is best to stick with wooden floors (or its alternatives) instead of installing carpets. No matter how often you'll vacuum the carpet, it will still be a dust and particle trap. When cleaning the nursery, do not use harsh products. You can even choose to make your own cleanser out of vinegar, baking soda or lemon oil.
Photo via homedecoraidea.blogspot.com
DO allow room for growth
When you design a baby's nursery, it is best that you plan for the future and allow room for growth. Don't stick to overly 'baby-ish' designs as your child won't be one forever. This rule also applies for the furniture that you'll be purchasing. Pick out furniture pieces that could be used by babies and toddlers alike.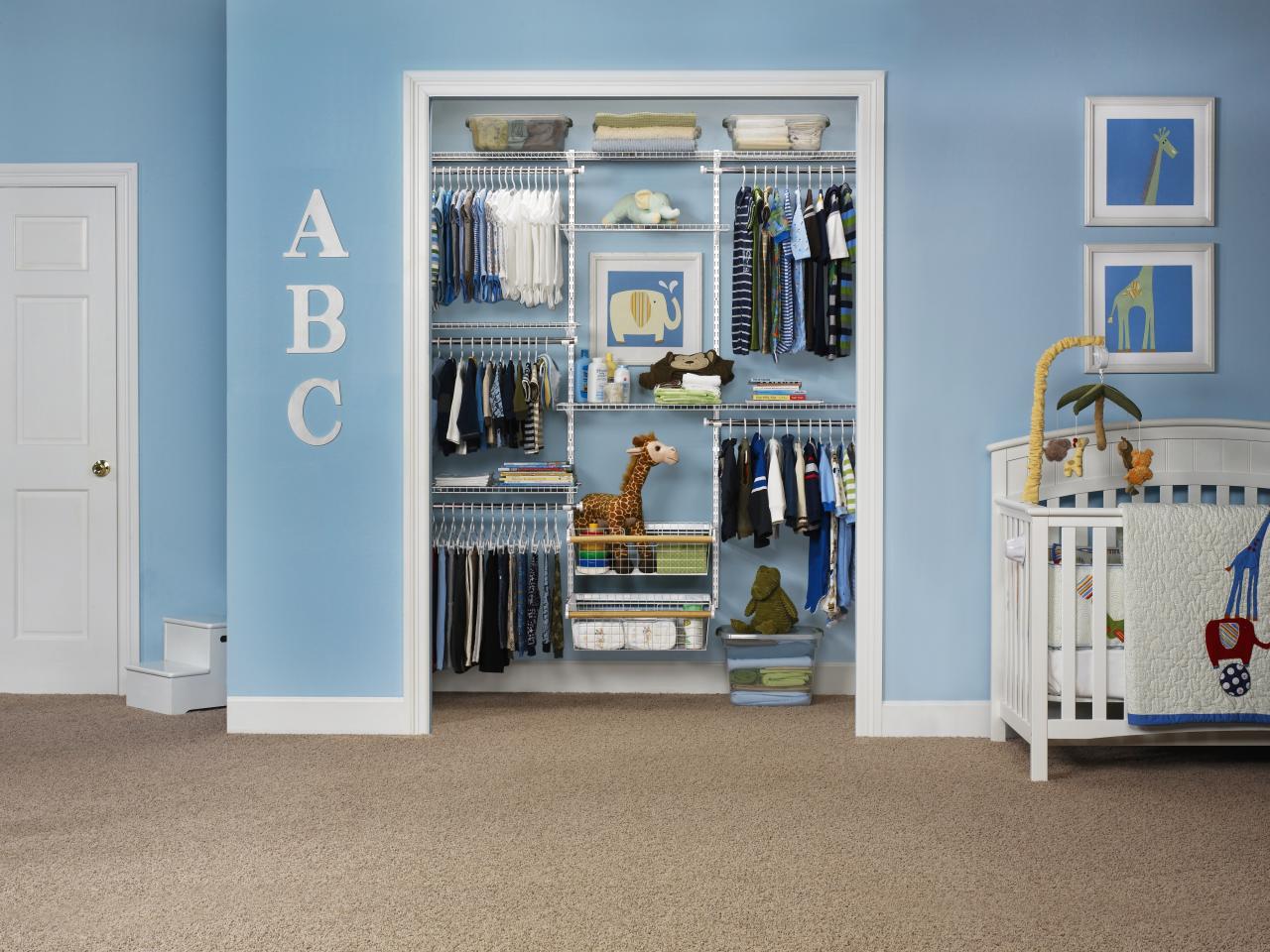 Photo via www.hgtv.com
Photo via rilane.com
Do have a nursing station
Feedings are typically done inside the nursery so it is best to incorporate a functional nursing station. You can choose to put in a rocking or a lounge chair plus nursing pillows in one corner. If you design a baby's nursery with this in mind, you and your baby will feel comfortable and relaxed during feeding times.
Phot via www.homepouch.com
DON'T purchase things you don't need
When you design a baby's nursery, try to refrain yourself from getting carried away. Avoid buying furniture and baby items that you don't really need no matter how cute it might be. Too many items and equipment inside the nursery will make the entire space crowded and congested.
Photo via www.mojedete.rs
DON'T put everything out
When you design a baby's nursery, aim for a simple space with lots of storage units. Securely bracketed wall shelves and cabinets (away from crib) make great storage devices because they don't occupy any precious floor space. Use these units to store clothes and other baby items. If you have received a lot of toys, store most of them. Too many toys in the nursery can only encourage clutter. Don't forget to make use of space under the crib if you are using one, by incorporating flat, rolling bins.
Photo via www.momincdaily.com
DON'T wait for the last minute
If you design a baby's nursery, don't wait for the last minute to do it. Months before the baby is due, the nursery should already be complete and waiting to be used. Once the baby arrives, there will be no more time to make adjustments.
Photo via www.pfgrenada.com
Photo via stealmag.com